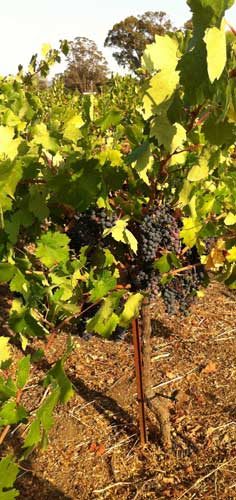 Idell Family Vineyards has three distinct vineyards on Carriger Road in Sonoma, CA:
The "Michael Mara Vineyard®" which is six acres of Chardonnay grapes.
The "Oscar®" Syrah Vineyard which produces the Syrah grapes for the 100 percent Syrah wine.
The Red Field Blend vineyard which produces another Oscar® red and is a field blend of Petite Sirah, Zinfandel, Carignan, Mourvedre and Grenache.
The six acre "Michael Mara Vineyard" is a partnership between Richard and Susan Kornblatt Idell and Steve and Jill Klein Matthiasson. Planted in 2006, the complex and rocky soil is both within the Sonoma Coast and Sonoma Valley AVA's. This prime terroir lends itself to rich chardonnay fruit with great character. Wine is produced from the Michael Mara Vineyard by several small wine producers including the following: